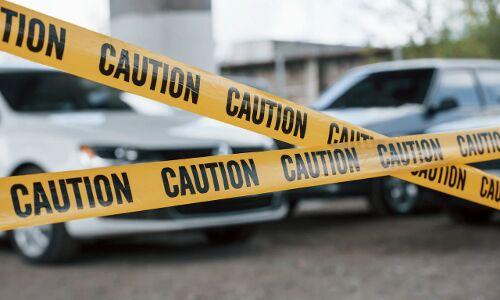 Kadapa: One person was shot dead while another was severely injured in Pulivendula in YSR Kadapa district on Tuesday. The accused, Bharat Kumar Yadav, shot Chintakunta Dilip and injured his friend Ragipati Mahabub Basha.
Bharat Kumar Yadav is reportedly a relative of Sunil Yadav, an accused in the murder of former minister Y.S. Vivekananda Reddy. Bharat was earlier questioned by the Central Bureau of Investigation.
According to sources, the victim Dilip had to pay money to Bharat and they had been fighting regularly over repayment of money.
On Tuesday afternoon, the duo allegedly got into a heated argument. Bharat went to his house, came out with a gun, and opened fire. He shot Dilip and his friend Basha. Dilip died while he was being taken to the hospital and Basha is currently being treated at Pulivendula Area Hospital.
Speaking to the media, Kadapa SP KKN Anburajan said, "Preliminary investigation revealed that Dileep and Bharat had financial disputes among them for a year. Bharath Yadav shot two with a licensed gun"
A case has been registered, and the accused has been taken into custody.