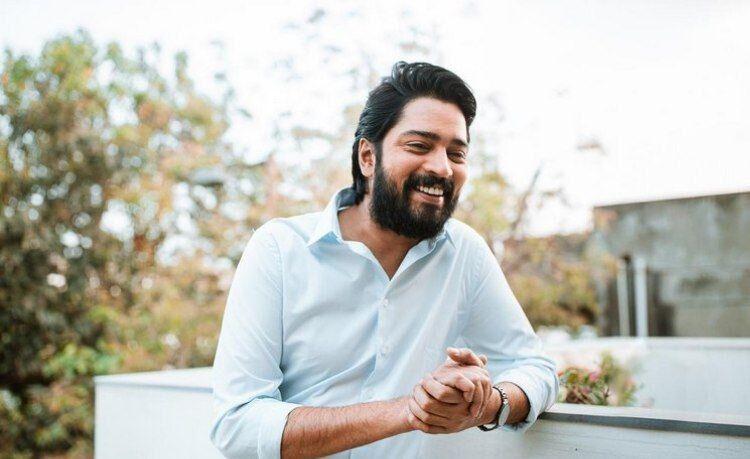 Hyderabad: Actor Allari Naresh is popular for his Telugu comedy films. However, he took a chance with last year's crime drama 'Naandhi' and it paid off. His character in the film was a complete contrast to the characters he had played so far. Now, he is back with another content-driven film. Meanwhile, here is what he has to say about his choice of scripts, audiences' choice of films, and a lot more.
When it comes to your career, people now talk about everything before and after 'Naandhi'. Even the scripts that are coming to you are serious. So, have you personally started looking for serious and intense scripts only?

Allari Naresh: I know. People are comparing all my films with 'Naandhi'. It has changed my life and my approach toward scripts. Since 'Naandhi', many upcoming directors are coming to me with intense scripts. But I don't say yes to all. I choose what excites me. 'Naandhi' has changed my life a lot. It changed my thought process and my way of looking at scripts as well. People don't see me as a hero who plays comic roles anymore.
'Naandhi' or 'Itlu Maaredumilli'? Which role was more draining?
AN: 'Naandhi' was emotionally draining. The story is about pain, loss, sadness, and all the bad things that can happen to a man who is living his life happily. So, stepping into that character was very emotionally draining for me. 'Itlu Maredumilli Prajaneekam' was physically draining. During the shoot in the Maredumilli forest area, we had to travel in cars, buses, Boleros, and then walk after a certain point. The entire cast and crew carried the equipment and walked for 30 days. It was physically draining.

People are comparing 'Itlu Maredumilli Prajaneekam' to Rajkumar Rao's 'Newton'. There seem to be quite a lot of similarities. Are there any such connections?

AN: Not at all. This movie is not just about holding the elections in that particular village but it is more about the village itself—the people living there, their unsolved problems, and the influence of highly-influential people. The election officer who goes there solves quite a lot of things. That is what this movie is about. True that there are comparisons, but the plot is different. The common point is elections and politics.

Nowadays, it has become tough to impress audiences and attract them to the theatres. What do you think should be kept in mind by directors before penning a story?

AN: True. Nobody wants to watch the same old stale content anymore. People want to be told new stories. They want to watch something new and different. Thanks to OTT that has given them access to content from across the world and that demanded change in our industry as well. Content should be watchable and something close to reality so people will want to come and watch it. Telling an old story in a new way will not work for a long time. So, it is important for them to keep in mind that nobody can fool the audience. We need to bring in fresh content to make a mark for ourselves.