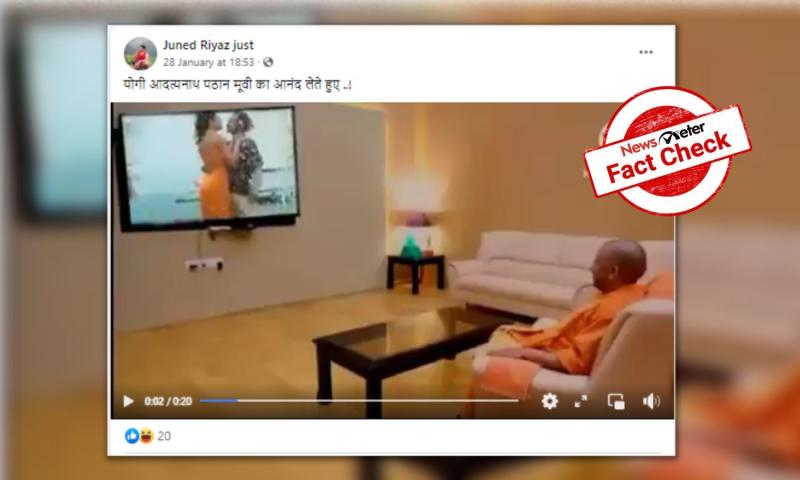 Hyderabad: A video of the Uttar Pradesh Chief Minister reportedly watching Shah Rukh Khan and Deepika Padukone starrer 'Pathaan' is doing the rounds on social media.

A Facebook user shared the video and wrote, "Yogi Aditynath enjoying the film Pathaan." (Translated)
NewsMeter found that the viral video has been digitally created by altering a photo of Yogi Adityanath watching a FIFA World Cup match.
On performing a reverse image search of the video's keyframe, we found that the original photo shows Yogi Adityanath watching a football match. The photo was posted on the CM's official Twitter handle on 18 December 2022.
It is evident that the viral video is a digital creation. Hence, we conclude that the claim that the video shows Yogi Adityanath watching SRK's 'Pathaan' is false.

Earlier, the same photo was morphed and shared with the fake claim that Yogi Adityanath watched Shah Rukh Khan while he represented India at the FIFA World Cup 2022 in Qatar.
NewsMeter had found that the image was morphed and the claim that Shah Rukh Khan represented India at the FIFA World Cup 2022 was also false.