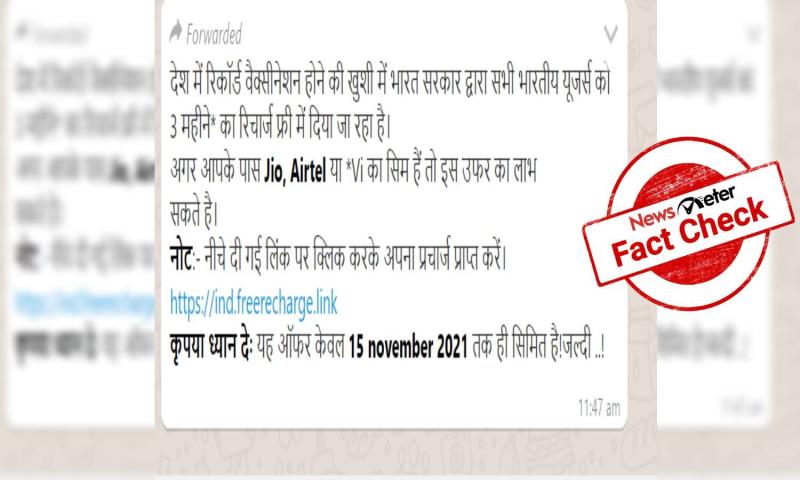 Hyderabad: A WhatsApp message that claims that the government of India is offering a three-month free recharge option for Jio, Airtel, and Vi users to celebrate the 100 crore vaccination mark is going viral. The message also claims that the offer is valid only till 15 November 2021.
Fact Check

This claim is false. No such announcement has been made by the government.
NewsMeter contacted an Airtel store in Hyderabad and was informed that neither Airtel nor any other network provider is part of such a scheme. No user will be given free recharge for three months.
Secondly, it was noticed that the message contained a link that could result in data theft or security breach. Such messages are a hoax and users are advised to beware of such fraudulent messages.
Further, the Press Information Bureau (PIB) had recently refuted a similar claim that said the last date to avail the three-month free recharge offer to celebrate the 100 crore vaccination mark was 15 October. PIB said the message was fake and that no such announcement was made by the government of India.
Clearly, the viral message is a hoax.