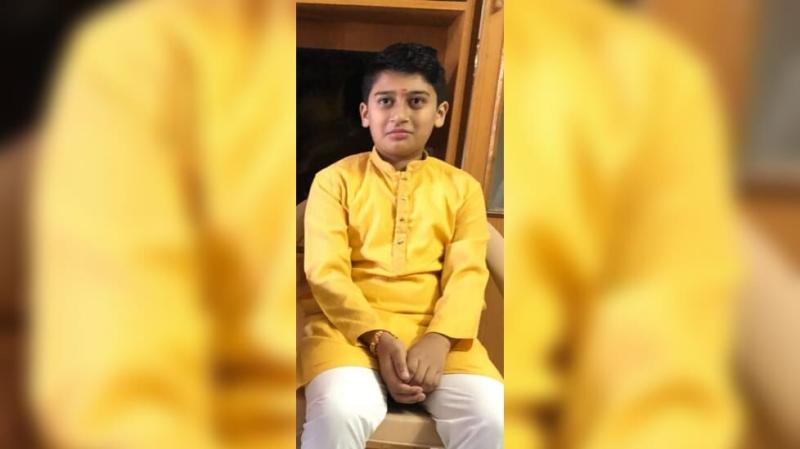 Hyderabad: Reckless driving by two minor boys resulted in the death of a 13-year-old boy at Indraprastha colony in Hayath Nagar. The victim, Sai Sreesanth Reddy, had moved to Hyderabad from New Zealand six years ago to pursue his studies. He died on Monday while being treated at a hospital. On 29 January, 13-year-old Sai Sreesanth was riding a bicycle at Indraprastha colony when two minors on a bike hit him. Srikanth died while undergoing treatment at the hospital on Monday night. However, the incident came to light only on Tuesday.
Sai Sreesanth has recently moved to Hyderabad from New Zealand to pursue his studies in India. His parents, Surendra Reddy and Swarna Lakshmi, are citizens of New Zealand. The parents wanted their son to learn Indian culture and discipline. He was brought to India six years ago. According to Srinivasa Rao, sub-inspector of Hayath Nagar police station, "Two minor boys were driving their motorcycle at high speed when they hit the bicycle of the 13-year-old boy. While the boy died at the hospital, the two minors were injured and are currently being treated at the hospital."
While Sai Sreesanth's father is with his son in Hyderabad, his mother is yet to arrive from New Zealand. According to the boy's family, Sreesanth and a few of his friends were cycling in the colony. A few minors who were on a motorcycles were taking photos and having fun when they Sreesanth who was riding a bicycle. He suffered a head injury and severe bleeding.
"I moved to New Zealand in 2001 and settled down there with my family. But I wanted my son to learn Indian culture, so brought him to India six years ago. Now, I feel it would have been safe if he was in another country," said the boy's deceased. He urged the police and the state government to take serious action.