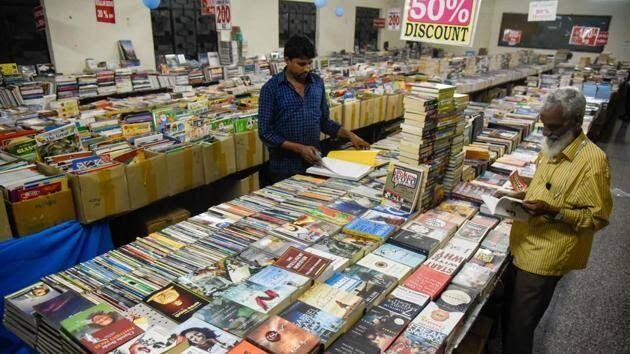 Hyderabad: Hyderabad Book Society is set to organise the 35th Hyderabad National Book Fair at Telangana Kalabharathi (NTR stadium) from 22 December 2022 to 1 January 2023.
Aside from its main point of attraction—a diverse selection of books—the yearly book fair will also host book launches, seminars, and events to encourage people to read books. Famous publishers like Penguin Random House, Harper Collins, Scholastic, and Navachetana Publishing House will have stalls at the fair. The book fair also has a wide variety of used/preloved books at affordable rates.
The first Hyderabad Book Fair took place in 1985 at the City Central Library in Ashok Nagar, Hyderabad, featuring a few key publishers and booksellers.

With the overwhelming response from book lovers of Hyderabad, the fair has been conducted at various locations, including Nizam College Grounds, Public Gardens, Exhibition Grounds, and Keshav Memorial High School Grounds. In the last few years, Telangana Kala Bharati, famous as NTR grounds, has been the venue for the national book fair.

The book fair will open from 2 p.m to 8:30 p.m on weekdays and from 1 p.m to 9 p.m on weekends and holidays.