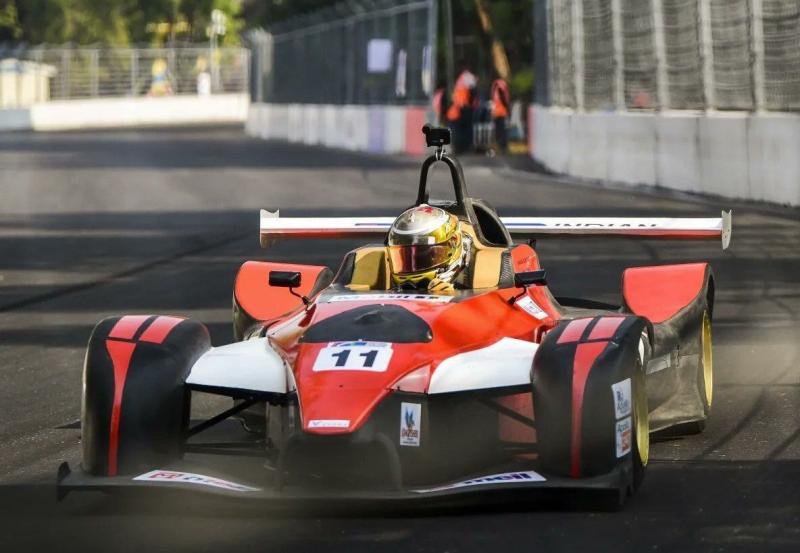 Hyderabad: The final round of the Indian Racing League (IRL), scheduled to be held on 10 and 11 December, will take place in Hyderabad, confirmed IRL officials. The organizers are gearing up for the event and ensuring that nothing will go wrong this time.
The inaugural round on 19 and 20 November was cancelled after one of the racing cars was damaged. "The damage to one car made it mandatory for us to check all the other cars and that safety aspect made us cancel the show," said an IRL official. The Wolf GB08 Thunder, one of the most advanced racing cars, is being used for the event.

"There was an issue with the brakes of one of the cars getting overheated. This technical glitch has been resolved now," said Sandeep, another IRL official dealing with the Hyderabad leg of the event.

In the wake of the cancellation, IRL had informed that a refund will be given to everyone who purchased a ticket for the Hyderabad racing weekend on 19 and 20 November. The tickets for the racing event were sold on Book My Show. There were two kinds of passes—the regular pass for one day starting at Rs. 749 and the weekend pass for two days starting at Rs. 1,249.

Sandeep further said that no issues have been found in the racing track in Hyderabad. The 2.7-km track passes via NTR Marg, IMAX road, and around the Secretariat complex and completes a loop at the starting point, with 17 curves on the whole.

Meanwhile, the second weekend race at the Madras International Circuit in Chennai concluded smoothly. Out of the six competing teams, Hyderabad Black Birds emerged victorious in the Chennai leg which saw a sprint race and a feature race. Godspeed Kochi and Goa Acers bagged second and third place, respectively.